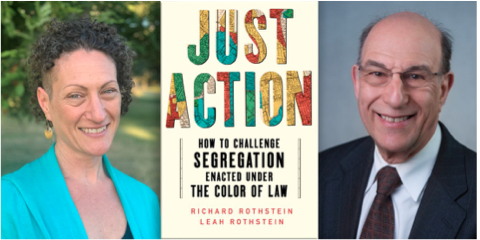 The Redress Movement is hosting Just Action Book Release & Discussion on June 2, 2023.
Richard Rothstein (author of The Color of Law), along with his daughter, Leah Rothstein, have written a second book called Just Action that is scheduled to be released on June 1st, 2023.
They will both be in Milwaukee on June 2nd, for a book release/book discussion event. Click here for more information & Registration
Every year from April through May St. Ben's Parish provides grants to local organizations. For more information or to obtain a grant application, please contact: Stephanie Sprewer email stbensparish@the capuchins.org.
Deadline for applications is May 16th, 2023.
Habitat for Humanity is looking to recruit volunteers to help. Volunteers needed on Saturdays and occasionally weekdays. If you are interested in learning more about ways in which you can help, please contact parish office at (414) 271-0135. Or email Dean Roder at This email address is being protected from spambots. You need JavaScript enabled to view it..
Holy Thursday – April 6th, 7pm mass
Good Friday – April 7th, 12 noon service (with Lamentations 11am)
Easter Vigil – April 8th, 7pm mass
Easter Sunday – April 9th, 10:30am mass
St. Ben's St Vincent de Paul conference invites you to participate in the annual Annette's Giving Tree for some Gaenslen School families.